Assembly of Reproduction Fashion Doll Clothing Boxes

Assembly of Reproduction Fashion Doll Clothing Boxes
Step 1. Set Color side down to begin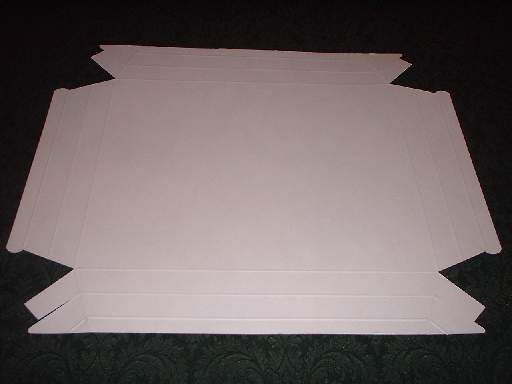 Step 2. Crease sides with tabs into a triangle shape, leaving large tabs out and small triangle under.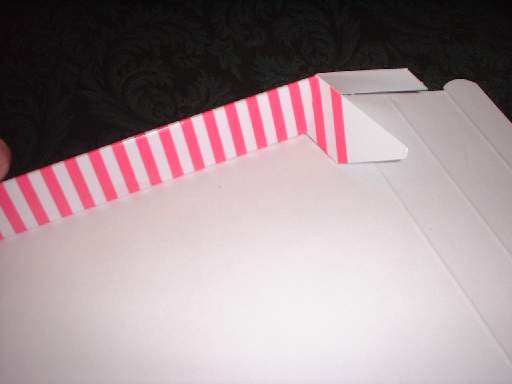 Step 3. This picture shows the triangle folded under.........very important!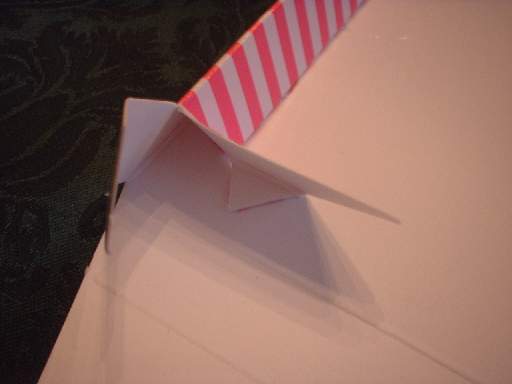 Step 4. With the two sides....as shown in the picture........folded under with the tabs out and the small triangle under, you will gently fold one of the open ends over and lock the tabs under.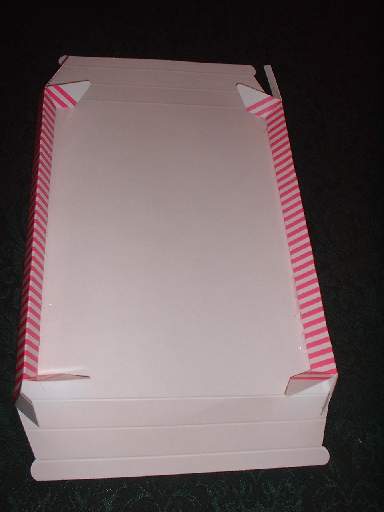 Step 5. Your box should now look like this. You can put it aside for the moment so we can start arranging your display.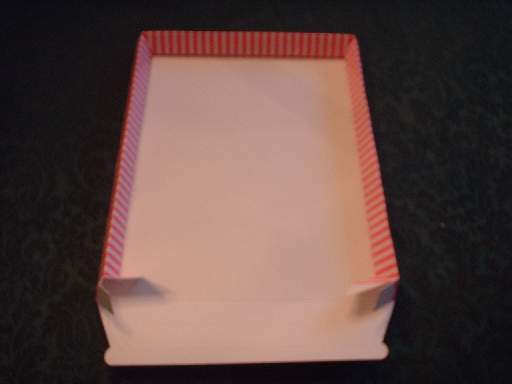 Step 6. You can now take the large cellophane bag and the color paper for your background. You can cut the background paper slightly to allow for taller outfits. I like to have all my clothing and accessories ready at this point.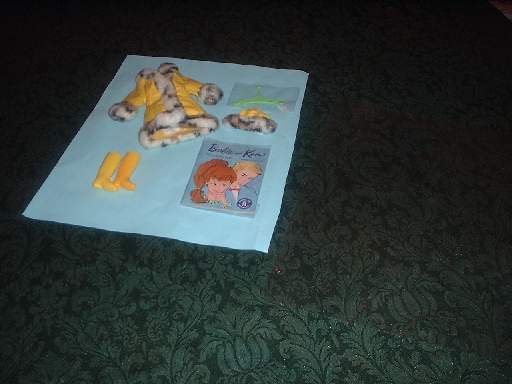 Step 7. I arrange the clothing outside of the large bag. I play with the arrangement to see what I think looks best, then I put small items in the small plastic bag, the catalog in the next size bag, and tissue paper to fill the clothing out for a nice look. I tape the bags in place and use double sided tape on the clothing. Poster putty works well on shoes.
Step 8. Notice that I have left enough room to allow for the edge of the box that will overlap the display. I am ready to slip the large cellophane bag over the fashion display into the open end of the fashion box.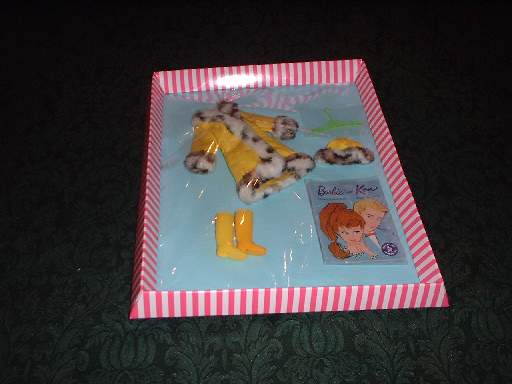 Step 9. Now if you are satisfied with your arrangement gently fold over the last edge until it locks in. Now you have a beautiful box, ready for presentation. Sometimes boxes take a day or two to lie perfectly flat.
Step 10. Now the fun begins...where to set your display? I like to do seasonal displays, like this one for fall. I hope you enjoy your new fashion display boxes as much as I do.
Tyler, Kitty, Sydney, Matt O'neil is a registered trademark of the Tonner Doll Company, Inc. Bratz is a registered trademark of MGA Entertainment. Monster High, Liddle Kiddles, Barbie, Ken, Skipper, Midge, Teresa, etc are registered trademarks of Mattel, Inc. I am not a representative or an employee of Mattel, Inc. or affiliated with Mattel, Inc. in any way. The word Barbie, Fashion Royalty, Poppy Parker, Integrity, Momokois used without authorization and is for reference purposes only.
KatSilk® is a trademark of RestoreDoll.com. A Gray Agency Inc. company.
The information, photographs and writing contained in this website are the property of RestoreDoll.com and its parent company. RestoreDoll.com retains sole and exclusive rights without limitation which may not be granted to another without my written permission and consent. You may not copy, modify, distribute, transmit, display, perform, reproduce, publish, license, create derivative works from, transfer, profit, or sell any information obtained from this website.
Restoredoll.com ©opyright 2014